Thats right folks -

   The newest batch of MP36's, including CALTRAIN, MARC and UTAH are all on route along with the NEW CODE 88 WEATHERED WHEEL SETS!  
Keep your eyes out for these and UTAH shortly!  Please remember if you reserved your model from CMT, please contact us!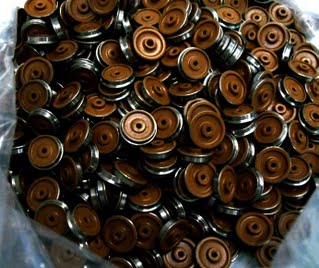 The first batch of STAINLESS STEEL WEATHERED WHEEL SETS are also arriving, so make sure you check with your
preferred TRUE LINE TRAINS dealer or contact us for a referral to a local dealer!